Events
MICHELLE STANEK IS COMING TO REVOLVE!
Michelle Stanek is coming to Revolve in November! ONE DAY ONLY!
Saturday, November 22nd, 2014
Cost:
Single workshop - $75 (early bird $65);
2 workshops - $140 (early bird $125);
3 workshops - $210 (early bird $185)
*early bird expires October 15th, 2014*
All sales final: no refunds or credits given.
Absolutely no video taping of workshop instruction permitted.
Who is Michelle?
Michelle Stanek is the United States Pole Dance Champion! She swept first place in both rounds, compulsory and optional,
to take home the ultimate title. Michelle lives in New York City and instructs at Body & Pole and Crunch Gyms.
Michelle is a founding member of the aerial dance company, AERA and along with Kyra Johannesen and Marlo Fisken,
is the founder of the elevatED: Higher education for the physical arts instructor training program.
Her style is not just the traditional "sexy" and not just the traditional "contemporary" but an interesting blend of both.

USPDF Pro champion 2012
Pole Art 2012 featured soloist, "The Ecstasy of St. Theresa," Stockholm
Pole Art 2011 finalist, Helsinki, where she also performed "Dance of the Dolls" with AERA
Pole Dance Universe champion 2011
USPDF Amateur champion 2011
PFA's Pole Drama champion 2010
Polesque champion 2010
---
Fierce & Fun Choreography Sampler
Tme: 11:30am - 1:00pm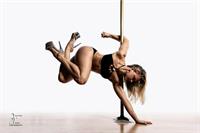 Learn the secrets to Michelle's unparalleled stunning performance quality that has been described as "ferocious," "hypnotic," and "disarming." You will learn sections of several of her routines, with an emphasis on music and movement dynamics, facial expressions and the audience captivation that set her apart from the rest. Once she gives you the foundations of movement, you are free to explore and make it your own.
This class is for ALL levels.
---
MICHELLE STANEK: WORK THE FLOOR!
Time: 1:30 pm - 3:00 pm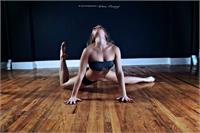 Need to get to that other pole and don't know how? Walking is not an option! As pole dancers, the floor is often the neglected space between the poles. Utilize the floor space to continue your movement and creatively pass to the other pole. We will work on pole-to-floor dismounts, floor work fluidity and style, and floor-to-pole transitions. The floor is a great way to bring unique and dynamic movement to your pole dancing. Learn how now! (Bring pants, legwarmers, socks, knee pads, if possible)
---
MICHELLE STANEK: MASTER CLASS
Time: 3:30 pm - 5:00 pm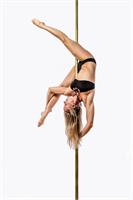 This class is a more loosely-structured class where Michelle has a list of moves from simple spins to advanced tricks that each participant can work on at their own level. If a student has a specific move they want to learn, they can ask for help. It will begin with Michelle's signature warm-up, ensuring all muscle groups are ready to pole before addressing the students' specific needs and personal attention. This class ends with a freestyle opportunity for the students to just dance!
Not for complete beginners.